Equipe was established in 2008 by three of the UK's leading senior managers in the field of geotechnics and drilling - Julian Lovell, Peter Reading and Keith Spires. Since then we have become one of many companies at the forefront of the sustained development and growth of the geotechnical and drilling sectors. We provide a vast array of services to our customers, from specialist geotechnical health and safety training, to geosolutions to make on-site operatives lives easier and safer. The Equipe Group comprises of two Limited Companies - Equipe Training Ltd and Equipe Geosolutions Ltd.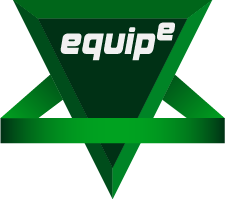 Equipe Training provides unrivalled independent, professional and comprehensive vocational training and continual assessment to all stakeholders in the geotechnical industry; from educational establishments and universities, through contractors to consultants and clients.
This training and assessments are is delivered either from our base on the Upton Estate, or from selected facilities throughout the UK and Ireland. We also provide teams or individuals with the required expertise to meet training and drilling consultancy requirements worldwide.
Our courses are vocational and have been developed to provide key skills through to advanced training for drillers, undergraduates, technicians, earth scientists, geologists and engineers who wish to start or progress their careers in drilling and geotechnics. Equipe Training has partnered with the UK's leading manufacturers, suppliers and a number of independent consultants to ensure that the courses are delivered by trainers with real experience and knowledge and the course content contains up to date content.
Equipe Training works very closely with the Association of Geotechnical and Geo-environmental Specialists (AGS) the British Geotechnical Association (BGA) and the British Drilling Association (BDA). Equipe is contracted to deliver training for the Land Drilling Apprenticeship Scheme which is anticipated to deliver between 16 and 24 trained and qualified Lead Drillers into the UK industry annually. In addition, our technical training courses are endorsed by the Geological Society of London.
We provide training in all technical aspects of geotechnics and drilling and also provide a comprehensive suite of technical seminars.
Over the last decade we have established a unique facility which incorporates state of the art conference facilities with up to date plant and equipment for the practical experience.
View our Upcoming Courses
More information on NVQs
More information on BDA Audit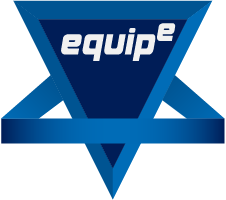 Equipe Geosolutions have a massive wealth of experience and expertise which is used to provide and create new technologies for the geotechnical industry. We benefit from being independent and have a vast network of contacts and experts from not only industry but also from academia, manufacturers and suppliers.
We have used this vast breadth of knowledge and unique insight into the geotechnical and land drilling industries to develop and introduce new products. We aim for our products to provide real solutions to real problems.
Our flagship product is KeyLogbook, an on-site digital data logging solution developed in partnership with geotechnical data experts - Keynetix Ltd. KeyLogbook is currently the UK's most popular method of collecting geotechnical borehole logging data in real time and is being used by ever-increasing numbers of geotechnical contractors and engineering consultants.
More information on KeyLogbook

Our other products include the revolutionary SAFER G rotrary rig guarding system. Designed to not only increase safety but also on-site efficiency, the sensor-base guarding technology removes the need for large, clunky and laborious steel guarding cages meaning easier and quicker access to the drill string. The system uses state of the art sensor technologies to detect persons encroaching within pre-defined safe-guarded zone/s. Once a detection is made, the system generates a signal to switch off rotation to prevent any potential entanglement.
More information on SAFER G