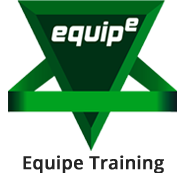 We provide a professional, comprehensive and independent training and assessment service covering drilling, laboratory testing and geotechnics which is delivered either from our offices, or from selected facilities throughout the UK and Ireland.
We strive to provide tailored courses for all of our attendees as we believe that often the content of technical courses is either aimed too high or too low. We provide courses which allow the attendees to carry out their jobs competently and efficiently and give them the confidence to progress.
To view the full Course Prospectus of training that we can offer you, click here.
For more information on any of the services offered by Equipe Training, please contact us via email at: info@equipetraining.co.uk.
Interested in courses on contaminated land?
Equipe have a long-standing tradition of pointing clients to the extensive range of contaminated land courses offered by our training partners at Land Quality Management Ltd. For details on their upcoming courses, please visit: http://www.lqm.co.uk/training
Courses
Equipe has partnered with the UK's leading manufacturers, suppliers and a number of independent consultants to ensure that our courses are delivered by trainers with real experience and knowledge, as well as ensuring that the course content contains up to date content.
UPDATE: New Health and Safety Training Standards for the Geotechnical and Geo-environmental Sector. To view the updated standards, click here...
We have a wide range of courses available for booking and attendance, and these can be tailored to your requirements in certain circumstances. Our courses cover: Health and Safety, Geotechnical, Drilling and Geo-environmental Courses.
For more information and a list of upcoming courses, click here...