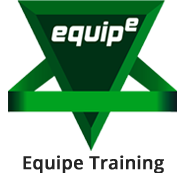 NVQs
National Vocational Qualifications (NVQs) are becoming increasingly important as the industry strives to improve standards and results, and thus NVQs are a core part of Equipe Training's work. We are the UK's leading provider of Land Drilling NVQs and Laboratory NVQs, and are able to provide qualified A1 Assessors to carry out on-site assessments and training.
National Vocational Qualifications (NVQs) were first introduced in 1986 and are work-related, competence-based qualifications. NVQs reflect the skills and knowledge needed to do a job effectively, and show that a candidate is competent in the area of work the NVQ represents.
Land Drilling NVQs replaced the BDA Accreditation Scheme around 2005 and are based on national occupational standards which are statements of performance that describe what competent people in a particular occupation are expected to be able to do. They cover all the main aspects of an occupation, including health and safety, current industry best practice, communication skills, the ability to adapt to future requirements and the knowledge and understanding that underpin competent performance.
How are NVQs achieved?
NVQs are achieved through on-the-job assessment and training. NVQs are assessed on practical assignments and a portfolio of evidence is produced by the candidates. Equipe have a team of qualified NVQ Assessors who observe the candidates and question the candidates to ensure they have the competence to meet the NVQ standards in the real work environment. The Equipe Assessor tests the candidates' underpinning knowledge, understanding and work-based performance and 'signs-off' units when the candidate can demonstrate competence in the workplace.
OSAT – On Site Assessment and Training
Equipe have a team of qualified NVQ Assessors and Internal Verifiers/IQAs and trainers to carry out on-the-job assessments and training for the following:
For Lead Drillers and Driller's Assistants (Second Men)
- Level 2 NVQ Diploma Land Drilling – Lead Driller
- Level 2 NVQ Certificate Land Drilling – Support Operative
For geotechnical laboratory technicans, construction materials technicians and field technicians
- Level 2 NVQ Certificate Laboratory and Associated Technical Activities
- Level 3 NVQ Diploma Laboratory and Associated Technical Activities
The NVQs assume that the candidate is already an experienced worker and so the emphasis on completion of the qualification is on obtaining evidence against the assessment criteria rather than training. Training is only provided where skills gaps are identified and discussed and agreed between the employer, candidate and Equipe. Notwithstanding the latter most candidates benefit from attending training which typically in included within the NVQ cost.
Equipe will guide both the employer and candidate through the requirements of these NVQs to ensure that the candidates benefit from the qualifications and understand their job role and responsibilities making them a better and safer operator.