In partnership with RPA Safety Services
Course Outline
This one day geotechnically focussed health and safety course follows the requirements and guidance set out within HSG47 and includes the four chapters; identifying and managing the dangers; planning the work; detecting, identifying and marking and safe excavation. Important aspects include the use of real examples from the geotechnical industry and delivery by chartered advisors who are from within the industry.
This course is definitely not another CAT and Genny course and is the only externally verified course in the UK carrying the IOSH badge.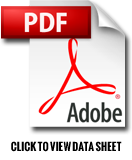 Course Contents
- Consequences of getting it wrong
- Current Legislation and Guidance
- Risk Assessment
- What's in the ground
- Maps and plans
- Safe systems of work
- Safe digging practices
- CAT and Genny training
- Alternative detection methods
- Written Assessments
Practical elements will be carried out outside and delegates will require PPE. Delegates who successfully pass the written and practical assessments at the end of the course are awarded an IOSH certificate on 'Avoiding Danger from Underground Services'.
Summary
At the end of the course the delegates should be able to:
- Understand the guidance within HSG47
- Understand the importance of maps and plans
- Appreciate the limitations of maps and plans
- Plan the work and create a safe system of work
- Understand safe digging practices
- Have a practical appreciation of using a CAT and Genny
- Have an awareness of other detection techniques
Who should attend?
This course is aimed at anybody involved in specifying, instructing, managing, supervising or actually breaking ground and carrying out intrusive work.

Course Cost: £175 + VAT per delegate.
Course Location: Equipe Training Offices, Banbury.