Course Outline
This one day geotechnical training course comprises a comprehensive one day appreciation of the complete process involved in Instrumentation and Monitoring in the geotechnical field environment. The course provides an overview of the current guidance documents and their requirements. Through the day we shall be looking at typical geotechnical field instrumentation specified to monitor groundwater, pore pressures, slope stability and settlement
The course will consider the design of both individual installations and the installation of suites of instruments in the wider site context. It will discuss types of instrumentation available and methods and techniques for the installation process. The course will also examine the monitoring process to enable instrument checks and performance and validation of the data.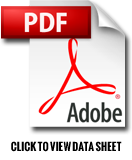 Course Contents
- Current British Standards and guidance
- Choosing and Designing appropriate installations: Standpipe Piezometers and Standpipes; Vibrating Wire Piezometers; Suction Probes; Inclinometers – vertical and horizontal; Extensometers
- Datalogging and Dataloggers
- Monitoring regimes
- Data validation – in the field and office
Learning Outcomes
At the end of the course the delegates should be able to:
- Have an appreciation of why instruments would be required
- Understand what parameters different instruments can obtain
- Understand the limitations and response times of different field instrumentation
- Design an installation using appropriate installation methods
- Recognise good and poorly completed installations
- Develop a monitoring programme
- Have an appreciation of what the results mean and how they are used
Who should attend?
This course is aimed at geotechnical practitioners involved in specifying, instructing, managing, supervising or actually installing geotechnical field instrumentation.

Course Cost: £250 + VAT per delegate.
Course Location: Brunel University, London.