Our Directors
Julian Lovell BSc (Hons), FGS, PTLLS, A1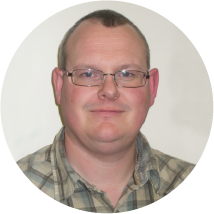 Julian has over 25 years experience in geology and geotechnics, with the last 18 years in site investigation.
He graduated in 1990 after gaining an Honours degree in Applied Geology and Geography and worked in geotechnical consultancy before moving into contracting where he has been involved in all aspects of geotechnical investigation. In the last 6 years he has been involved in several leading edge Research and Development projects which have included partnerships with the British Geological Survey (BGS) and Birmingham University.
He has also been an active member of working parties for SISG Part 3, The UK Specification for Ground Investigation, and the BDA's guidance notes for Dynamic Sampling.
In addition, Julian is also a member of the Association of Geotechnical and Geoenvironmental Specialists.
Keith Spires LEEA, A1, IV
Keith has over 30 years involvement in the drilling and geotechnics industry.
He spent his formative years learning the drilling trade 'the conventional way', working his way up from Drilling Support to Lead Driller. Since 1984 he has run his own extremely successful drilling company and has unrivalled reputation for professionalism, quality and innovation. In 2006 he moved into Senior Management and has utilised his expertise, knowledge and values in his work as an NVQ Assessor and BDA Auditor.
Keith was also an active member of the BDA for 10 years as the driller's representative and has been at the forefront of published guidance notes for Cable Tool and Dynamic Sampling.