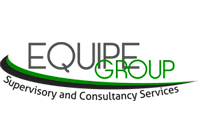 Drilling Specialists and Consultancy Services
Equipe has established a network of independent and directly employed Drilling Supervisors who can provide a unique and comprehensive supervisory and advisory service in the fields of Drilling and Geotechnics. Whether you require a drilling supervisor, or someone to oversee an entire site, we have a number of individuals that are able to carry out a range of services; from safely supervising your working environment to overseeing full project managements of contracts undertaken.
A list of the services which Equipe carry out can be found below...

Equipe has a team of Drilling Specialists who have a minimum of 10 years on site experience and some in excess of 40 years. The team has been hand-picked to provide a service covering all drilling disciplines and techniques. The specialists are all NVQ qualified Lead Drillers and have proven their knowledge and skill level both on UK projects and overseas.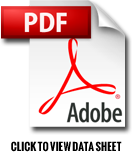 Equipe can provide a complete specialist service covering:
- Conventional rotary coring
- Wireline rotary coring
- Reverse circulation
- Down the hole hammer (DTH)
- Rotary auger
- Open holing
- Cable percussion drilling
- Dynamic sampling
The team provides consultancy and advisory services including on-site training to assist contracts where they are either short of the required skill set and need up-skilling or are unsure of the contractor's capabilities.
The use of Equipe Drilling Specialists at the start of projects can save valuable time and money for the projects both on a quality and financial basis by improving quality and efficiency.
To contact us about our Drilling Specialists / Supervisors, or for more information, click here...

Equipe can provide specialists to carry out specialist site works which are often lacking in many organisations. The specialists can provide on-site advisory services, training or just do the job.
Services include:
- Site Supervision
- Pump testing
- Packer Testing
- Borehole penetration vanes
- Piston sampling
- Thin-walled sampling
All Equipe services are available in the UK and overseas.
To contact us about our Geotechnical Technicians, or for more information, click here...