In partnership with RPA Safety Services
Course Outline
This one day geotechnically focussed health and safety course has been developed by industry specialists as a foundation to site safety for all personnel involved in projects in the drilling and geotechnical industry. Its aim is to impart the core safety skills required of those working on geotechnical sites by building on their existing specialist technical skills and making it relevant to their place of work.
After attending the course, candidates should be able to identify hazards on site, understand basic safety legislation and personal responsibilities and be able to participate fully and confidently in site safety consultation.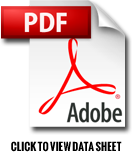 Course Contents
- Duties and Responsibilities
- Role of HSE
- Safe Systems of Work
- Accident Reporting
- CDM Regulations
- Typical Hazards
- Hazards on Geotechnical Sites
- Risk Assessments
- First Aid
- Welfare
Summary
At the end of the course the delegates should be able to:
- Understand their legal obligations and responsibilities
- Appreciate the role of HSE, legislation and guidance
- Identify hazards
- Understand the role of risk assessments
- Follow a safe system of work
Delegates who successfully pass the written and practical assessments at the end of the course are awarded an IOSH certificate on 'Working Safely on Geotechnical Sites'.
Who should attend?
The course is aimed at graduates, new entrants to the industry and those seeking a relevant annual health and safety refresher.


Course Cost: £175 + VAT per delegate.
Course Location: Equipe Training Offices, Banbury.